Our program takes you through a learning process step by step to give you the tools you need to be a successful professional before you even start work. Our program:
Begins with foundational courses;
Continues with experiential learning;
Expands into projects; and
Helps you find your first job.
Here's what you need to know about our program for aspiring professionals. Our program: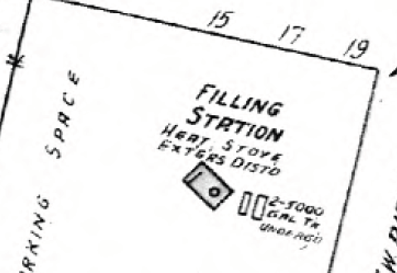 Begins
with
Foundational
Courses
When you graduate with your degree in Earth or Environmental Sciences – or critical related sciences like chemistry and biology – in addition to the half-dozen or so core courses required for your major and a few advanced academic courses that you elected to take that you were specifically interested in, you needed to take a slew of electives that will likely never be directly applicable to work required in your chosen career. But, good employers know that you can't be really useful without training, and up until now, the only way to get that sort of on-the-job generally happens over a number of years, and, since you don't yet know what to do, you are at a serious at a disadvantage compared to someone that's got a year or two experience.
At egroup, our earth and environmental scientists have painstakingly put together a series of courses to provide a baseline of practical information you will eventually need during your career and gathered that together. Once you have completed the appropriate courses, you will be ready to apprentice and learn how to do some common work tasks. Our courses include:
An Overview of Basic Sciences and Environmental Affairs;
An Overview of the Earth, Environmental, Health, Safety and Sustainability Industries;
Environmental, Health, and Safety Regulatory Compliance and Program Management;
Environmental Assessment;
Environmental Site Investigation;
Environmental Site Management; and
Environmental Consulting and Contracting Basics.
Our program:

Continues
with
Experiential
Learning
After you complete the required coursework, you will be eligible to work with our experts to complete the same tasks as entry-level earth and environmental scientists first learn to complete in their paying jobs from day-to-day. This will give you useful knowledge and skills that can help you through the interview process. You will undertake activities such as:
Filing Freedom of Information Act Requests;
Discovering, cataloging and interpreting historic maps and aerial photographs;
Working with proprietary industry-standard online tools; and
Tracking and posting reference documents for your sites.
and then, your experience
Expands
into
Interesting
Projects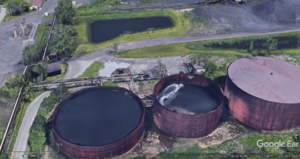 Once you've gotten some basic experience, you'll be ready to move on to a project of your own as an egroup Associate. Our projects have included:
Brownfield Cleanup Program Public Comments
Environmental Site Assessments
Community Assistance Projects
Remedial Systems Optimization Projects
Once you have successfully completed your project, you will receive a certificate of completion recognizing your accomplishment, and, our program
Helps You
Find
Your
First Job
After you have received your certificate of completion, we will construct a Professional Profile for you and help you build a professional presence through social media. Most importantly, we want to help you use your newfound experience to jumpstart your career in the Earth and Environmental Sciences field!